Ok, we've been talking about it all year and now THE TIME HAS COME.
Let's get ready to rumble, #SaveTheTacos and find out who has Arlington's Favorite Taco!
From August 20th – September 30th, Arlington restaurants have created and added limited-time specialty tacos to their menu to compete for the title of Arlington's Favorite Taco.
To crown the winner is no small task and that's where you come in to #SaveTheTacos*!
YOU, with your out-of-the-box-unconventional-taco connoisseur tastebuds will decide who the title should be bestowed to.
Are you up for the challenge? (Of course you are, what taco connoisseur passes up the chance to try new tacos?)
Let's check out the competition.
The Eclipse – Hershey's Palace Pizza Wangs and Thangs
513 E. Abram St. Arlington, TX 76010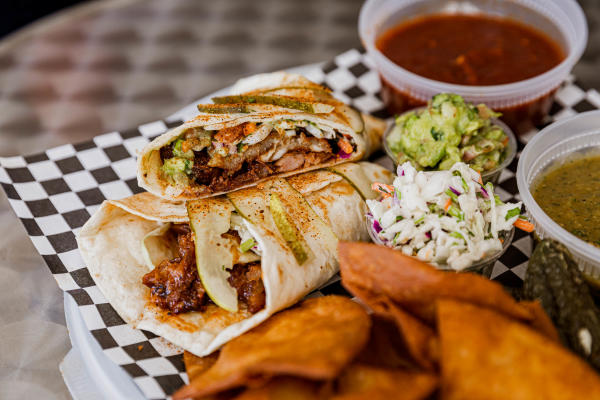 Crispy taco shell, rib tips, special coleslaw, cheese sticks, kosher pickle slices, avocado, onions, jalapeños, and a side of spicy salsa and sour cream
Do You Wanna Tijuana – The Original Chop House Burger
1700 W. Park Row Dr. #116 Arlington, TX 76013

Brisket burger, grilled and mixed with a 10-pepper mix, stuffed in a flour tortilla and topped with pepper jack cheese and mango-jalapeño slaw, and finished with grilled tomatoes, cilantro, onions, and fresh limes and grilled
First Nations Navajo Taco – MillsMade Barbecue
1700 W. Park Row Dr. Arlington, TX 76013​

Made with authentic fry bread from the Navajo nation, filled with Texas pinto beans with smoked pulled pork, Texas-style smoked brisket, thinly sliced lettuce, handmade pico de Gallo, and topped with a Mexican crema
Orange Pork Taco – Tic Taco
715 W Park Row Dr. Arlington, TX 76013

Orange Pork original named Cochinita Pibil, traditional in Yucatán Mexico, Orange Pork, avocado, pickled red onions, cheese, and habanero
Banana Pudding Taco – Hayter's Bar and Lounge
213 E Front St. Arlington, TX 76011

Lightly fried flour tortilla with banana pudding, brûléed bananas, and cinnamon sugar ice cream
7005 Golf Club Dr. Arlington, TX 76001

Smoked gouda & hatch chile fried grit cake topped with blackened shrimp, Cajun sausage, and NOLA-style mornay sauce
7301 Matlock Rd. Suite 127 Arlington, TX 76002

Smoked pulled rib tips seasoned with Ethiopian spices, topped with Ethiopian cheese, pico, and served with crispy injera taco shell (there's a vegan version too!)
506 East Division St. Arlington, TX 76011

Mexican rice, fajita chicken, sauteed corn, red pepper, black beans, pepper jack cheese, onion strings, and a chipotle cream inside of a lightly crisped flour tortilla
502 W. Randol Mill Rd. Arlington, TX 76011

Spicy chicken served with garlic sauce, rice, tabouli, pickled turnips on a flour pita… (ahhem) tortilla
2001 Southeast Green Oaks Blvd. Suite 190 Arlington, TX 76018

Crispy tortilla stuffed with smoked meatloaf, veggies, and cheese
Roadrunner Taco – Roadrunr Exotic Cereal Bar
1201 W. Arbrook Blvd. Suite 107 Arlington, TX 76015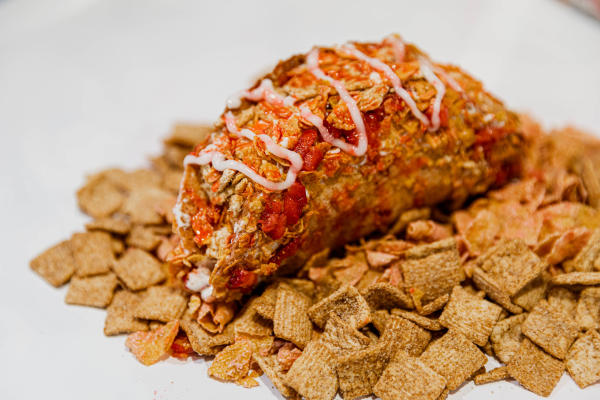 Waffle cone shell with vanilla ice cream, slice of cheesecake, strawberries, Strawberry Milkshake Frosted Flakes, Cinnamon Toast Crunch, and drizzled with icing
400 E. Abram St. Arlington, TX 76010

Tortilla de Maiz with refried beans, chorizo, potatoes, salsa verde, and queso fresco
Is your mouth watering yet?  Trust us, we've tried them all and you're gonna want to, too.
(Please check each restaurant for hours of operation and food service times.)
Did we mention you could win prizes when you #SaveTheTacos by checking in to the participating restaurants?
Oh yeah, you're definitely gonna wanna get in on this. 
We'll be announcing the winner just in time for NATIONAL TACO DAY! On October 4th (NATIONAL TACO DAY), we'll be at the winning restaurant to crown the winner and buy a taco for the first 50 customers.
Don't forget to VOTE for your favorite taco and help us crown our winner! 
You may vote once per day, per person.*
While you're out there saving those tacos, snap a pic and tag us on the 'gram with @visitarlington and use the hashtag #AWorldOfWonderful and #SaveTheTacos. 
*Why is it called #SaveTheTacos?
Almost a billion hours of unused vacation time are wasted each year - that's concerts unheard, memories unmade, and tacos never savored. The Arlington CVB is on a mission is to #SaveTheTacos by reminding people to use their well-deserved PTO time and enjoy all the tacos that would otherwise go uneaten. 
*Votes will be looked at to ensure that only vote per person per day was cast. (IP Addresses will also be taken into consideration when counting valid votes.)