The Belcher's are undertaking a road trip from their restaurant in Seymour's Bay to have a summer adventure in Arlington, TX! Despite the high gas prices, it is still cheaper to drive in their station wagon to their hotel, the Thornton Inn Bed & Breakfast, in downtown Arlington than it is to fly. While the family will come together at night after a long day apart, each Belcher has planned for their own special day out in the town (which they need because it has been a LONG drive – there are only so many fart noises a person could take). Choose who you want to spend time with and follow along as they wander through different spaces and events that Arlington has to offer.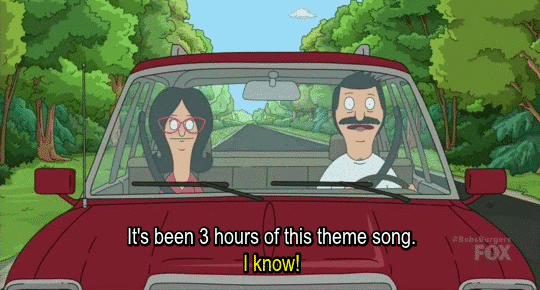 ---
CHOOSE YOUR BELCHER MORNING
---
---
CHOOSE YOUR BELCHER AFTERNOON
---
---
CHOOSE YOUR BELCHER EVENING
---
---
And there you have it. Did you enjoy your Belcher adventure? Mix and match the characters you want to hang out with throughout their stay in Arlington and tag us at your stops in town! Don't forget to make up a song about your Arlington adventure – fart noises are requested, courtesy of Fred!