Entertaining Friends and Family Visiting Arlington
Having friends and family come to town for a visit is always exciting, but coming up with ways to keep them entertained can be exhausting … until now! Consider this your ultimate guide for what to do with friends and family in Arlington when they come a-callin'.
The Family That Plays Together
Looking for an activity where the whole family will have a great time? Six Flags Over Texas should be on your itinerary. With over 100 pulse-pounding roller coasters and rides, you will never be bored, and honestly, might get addicted to the adrenaline rush.
If thrills are your thing, do not miss Batman The Ride. You will blast through Gotham City at an intense 50 miles per hour, while experiencing 4 Gs. For a throwback Six Flags Over Texas experience, you have to ride Judge Roy Scream. Named after the famously cantankerous Texas Justice of the Peace, Judge Roy Bean, this iconic wooden roller coaster may be a classic, but it will get your blood pumping. Racing over the tracks at 45 miles per hour, you will be whipped around at 65 feet in the air and then dropped as you dart over hills. The New Texas Giant is another must-ride attraction. Thanks to a remodel of the ride for its 20th anniversary in 2011, the wooden coaster now features a steel track which allows it to go higher and faster than before, reaching heights of 153 feet and speeds of 65 miles per hour.
For those with a roller coaster aversion—or those stuck holding purses—there are also entertaining live shows to watch. Sit back and let the talented actors, singers, and dancers transport you to a land of fantasy appropriate for the whole family. No matter who is in your crew, there is something for everyone, even family-friendly rides and roller coasters just for kids.
If you love games, competition, and just pure entertainment, gather the gang for a fun-filled day at Alley Cats. Much more than a bowling alley, it's where everyone from kids to kids-at-heart can have a great time. Start with some bowling on one of their 24 bowling lanes, where there's Cosmic Bowling every day of the week. Next, head over to the two-story, 5,000-square-foot laser tag arena, where you can battle it out amidst glow-in-the dark artwork while navigating thrilling twists and turns. Alley Cats also has rock climbing, putt-putt golf, batting cages, and an arcade for an epic day of excitement.
Take Me on a Tour
If your out-of-town guests aren't Dallas Cowboys or Texas Rangers fans, here is your chance to convert them. Of course, you can always take in a game or two, but both AT&T Stadium and Globe Life Park also give incredible behind-the-scenes tours that will make your guests instant fans if they aren't already. 
At AT&T Stadium, one-hour tours are available daily, except for home game days and during special stadium events. Self-Guided Tours allow guests to explore the most popular areas of the stadium, including the field and the locker rooms of the players and Dallas Cowboy Cheerleaders. VIP Guided Tours are available for the ultimate tour experience. Conducted in small groups, the VIP Guided Tour has additional tour stops, including a private suite, the print media press box, and the Dr. Pepper Star Bar.
A tour of Globe Life Park, where the Texas Rangers play, is a must for any baseball fan. In-season tours are conducted every hour, last approximately 60 minutes, and are subject to availability. Public tours allow guests access to the most exciting areas of the park, including the batting cages, press box, luxury suite, and dugout. Tickets can be purchased in advance and all tours begin at the Grand Slam Gift Shop on the south side of the park.
Well, Aren't You Crafty
Arlington has some of the best craft breweries in North Texas, so if your guests are beer enthusiasts, these are musts. Division Brewing, only a mile from AT&T Stadium, is Arlington's first locally-owned and operated brewery. The brewers at Division Brewery have over 20 years of home-brewing experience and have created unique flavors that keep their devoted customers coming back, like whiskey-barrel-aged stouts and crisp, citrusy NEIPAs.
Next, you should make your way to Legal Draft Beer Company. Created in 2015 by a reformed lawyer, Legal Draft Beer Company only uses the highest quality ingredients to provide patrons with the best beer drinking experience possible. Try a smooth blonde lager, made with fine malt and superior hops, or if you prefer something more robust, a stout brewed with chocolate malt and light on the hops.
---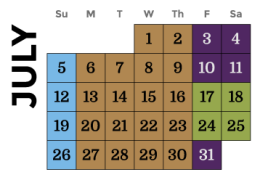 Events
Amp up your FUN when you plan around one of our major events: Rangers baseball, Cowboys games, amazing concerts and more. Check the event calendar>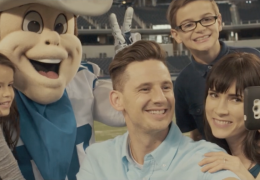 Where to Play
Need to know where to go? No problemo! THEME PARKS, MUSEUMS, STADIUM TOURS & MORE >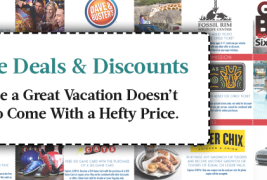 Savings
Who doesn't love more cash in their pocket? coupons & discounts >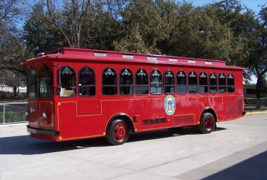 TRANSPORTATION
Visitors staying in Arlington hotels enjoy free transportation around town with the Arlington Trolley! SEE COMPLETE INFO >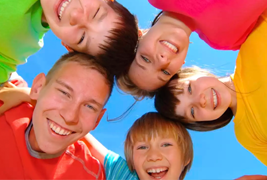 TICKETS
Exclusive deals on tickets and packages, from the Arlington CVB GET YOUR TICKETS >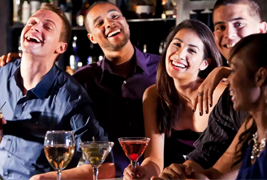 Night Life
There's more to see after sun down. Grab your friends and see what Arlington has to offer at night. See The Night Life >