Visit Globe Life Park
Okay, it's time for a little straight talk, it doesn't get any more Arlington than the Texas Rangers. Win or lose, the team has been Arlington's pride and joy for more than 40 years. Which is why we really stepped up to the plate when we built our team's new home a few years back. 
Even as you're approaching the stadium, Globe Life Park in Arlington impresses you with its grandeur. It covers 270 acres and boasts 48,000-plus seats. There's an adjacent lake, a youth sports facility and Texas-themed architecture, served up with stunning views.
There are the dozens of VIP and special events areas like the Captain Morgan Club, a destination for noshing and imbibing before, during and after a game. Or get your fix at more than 100 fixed & mobile concession stands that serve up deliciously outrageous menu items:
Holland Hot Tot 'Chos (a mountain of tater tots served with spicy hollandaise queso and smothered in peppers and beef)
Chicken-Fried Bacon on a Stick
Fried S'mores with Crème Cookies
Boomstick (a two-foot, all beef hot dog topped with chili, cheese, and jalapenos, served on a hoagie bun)
But don't just take our word for it, come see Globe Life Park for yourself. And plan to stay for a bit – you're going to love it.
Speaking of planning, be sure and check out these other Globe Life Park resources in Arlington: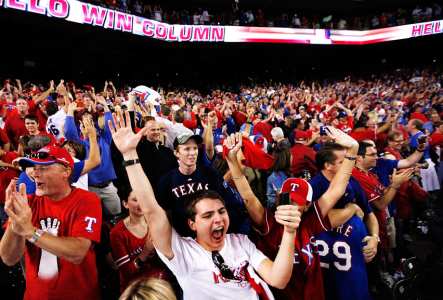 Tour Globe Life Park
Take a guided tour of the spot that the Rangers call home! Get to behind-the-scenes areas of the ballpark, including batting cages, press box, dugouts and more. Book Now >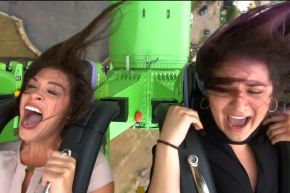 Let the thrills begin! Make a big splash and save some bucks with a getaway for both theme parks, stadium tours and more.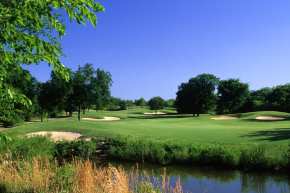 If you are a sports fan, a golfer or an outdoor enthusiast, you'll find a wealth of opportunities in Arlington.